Ragdoll Kittens for Sale!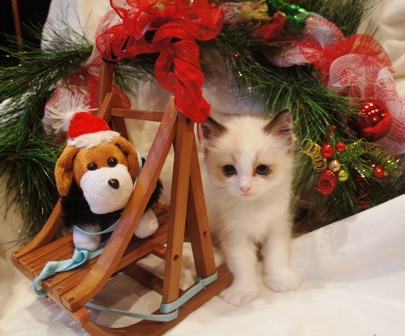 ATTENTION !!! Kittens FOR SALE at this time! Show quality in the blood lines! Everything you want in a kitten!  Please call or email us for inquiries!  Contact deb@riterags.com or 828-508-1767 (cell) for information. 
Health, Beauty and Temperament Guaranteed
Fabulous breeding Supreme Grand Champions brings fabulous big, beautiful ragdolls with temperament like no other Ragdolls!!!! Great ragdolls produce big beautiful ragdoll babies. Just because a cat can be registered does not mean it is to the ragdoll standard.  Standards matter in cats as well as cars, horses, dogs etc. You want a ragdoll that is healthy and beautiful and well bred which means it will be sweet!
When adopted they will have been Vet Checked, come with two shots, and will be wormed.
There are not any heart problems, aids, or leukemia in our cats. This should not be a concern of yours if you adopt any of our kittens or cats.
All kittens adopted have a two year genetic guarantee.
Kittens are priced according to quality and pattern and color.
A Deposit reserves a kitten specifically for you, and I will turn away other buyers. For that reason All Deposits Are Non-Refundable. No Exceptions. Thank you!
Deposits are made via pa pal! pay pal fee is paid by buyer.
If you are interested in making one of the babies apart of your family please contact Deborah at 828-508-1767, these kittens are out of great cats with high titles and a lineage of Supreme Grand Champions.  That is why our kittens are so spectacular !
This gorgeous seal lynx bicolor  is Destiny ! She is the sister to RW Quadruple Grand Champion Riterags Mr. Congeniality! She is a show quality two year old!
Born 02/04/17 ! She is spayed and ready for adoption. Her price is $1,200.00 to a great home, if you can pick her up at our house, otherwise she is $1,800.00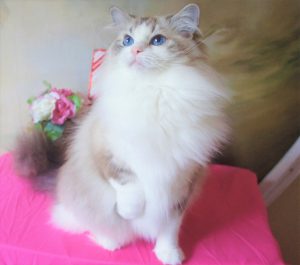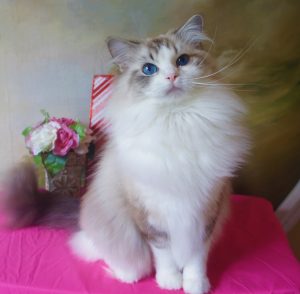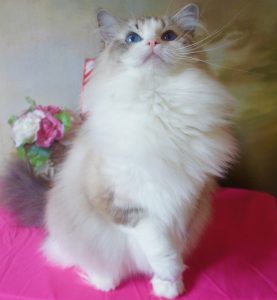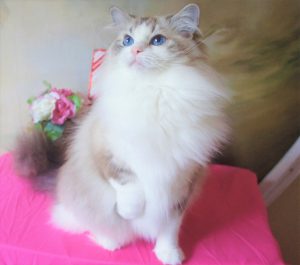 His kittens are right below him!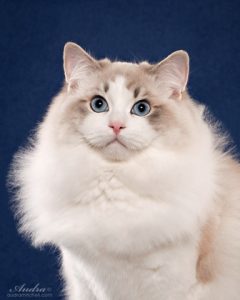 This is Riterags Supreme Grand Alonzo!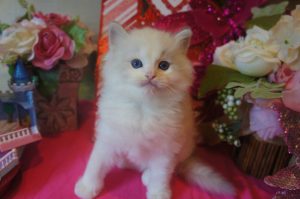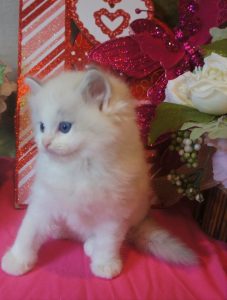 #1 Perfect! Just like his father above!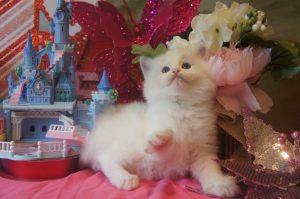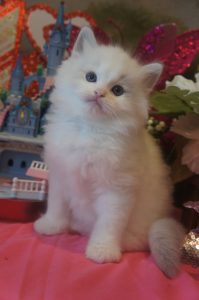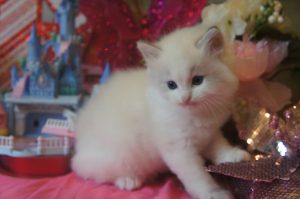 Born March 1st he is just six weeks old.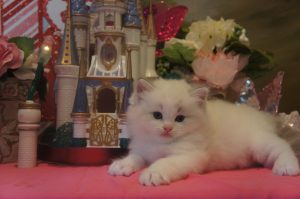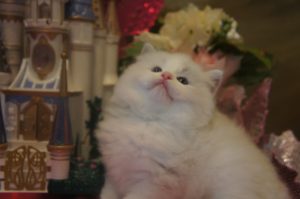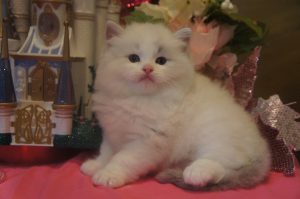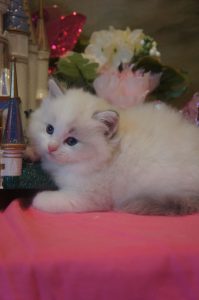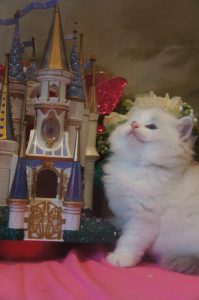 #2 just stunning and wow what a coat!
Save