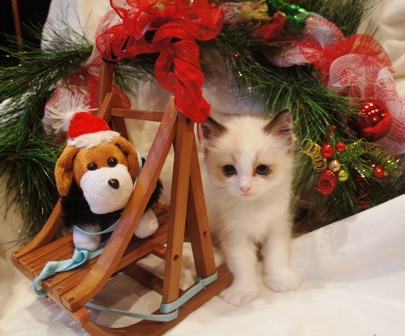 ATTENTION !!! Kittens FOR SALE at this time! Please contact deb@riterags.com or 828-508-1767 (cell) for more information. . . . .
Grand Champion Ragdoll Kittens
Health, Beauty and Temperament Guaranteed
Fabulous breeding brings fabulous big, beautiful ragdolls with temperament like no other Ragdolls !!!!
1) When adopted they will have been Vet Checked, , come with two shots, and will be wormed.
There are not any heart problems, aids, or leukemia in our cats. This should not be a concern of yours if you adopt any of our kittens or cats.
2) All kittens adopted have a two year health guarantee against all Genetic Defects-
Show quality in the blood lines! Everything you want in a kitten,  Please call or email us for inquiries!
 ANNOUNCING NEW litter from RW Supreme Grand Champion Riterags Rolling on Through and RW Supreme Grand Champion Riterags Insatiable Sadie last years big winner in the South East Region.  We have a seal mitt boy and girl and seal bicolor girl and a blue mitt girl all are lovely babies! Born August 16th inquire now!
The kittens below have parents and  grand Parents who are all RW Supreme Grand Champions. They were born August 16th and each one is just beautiful. Great bunny coat large blue eyes great markings and very sweet indeed!
 This is their father RW Supreme Grand Riterags Rolling On Through!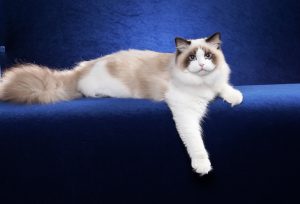 Their mother RW 2016-2017 Insatiable Sadie and gorgeous seal bicolor girl!
#4 This seal mitt is a stunning kitten he is ready for his new home he is neutered and healthy gorgeous sweet baby boy!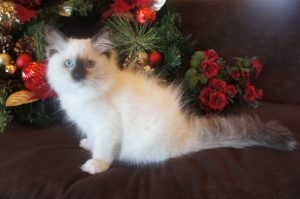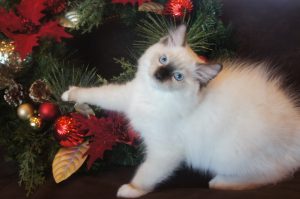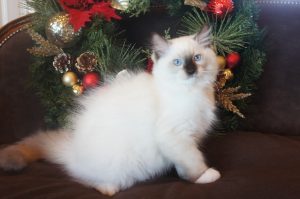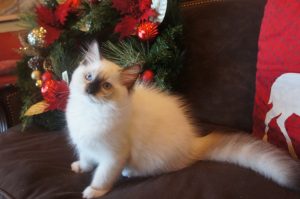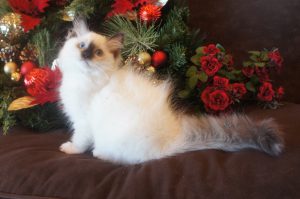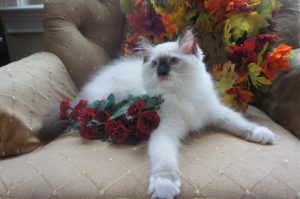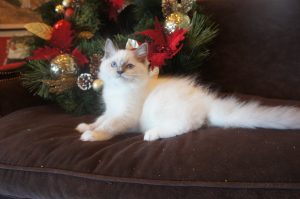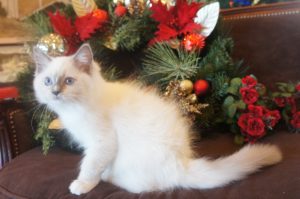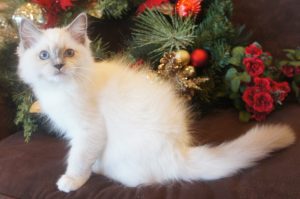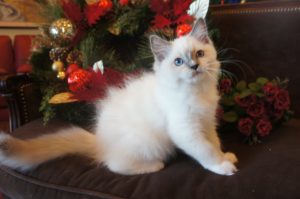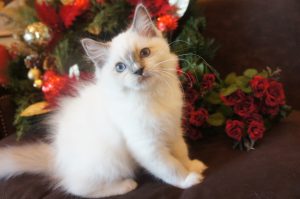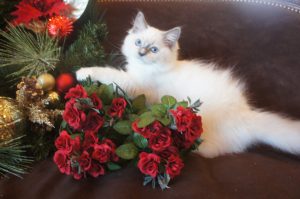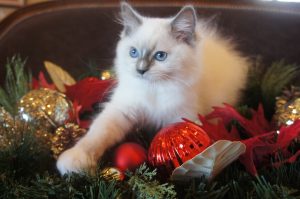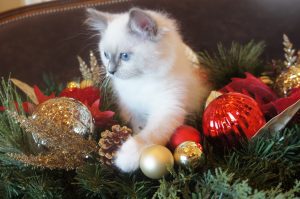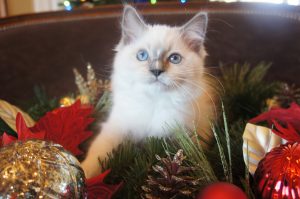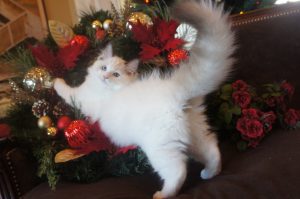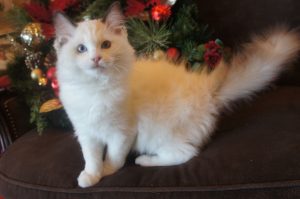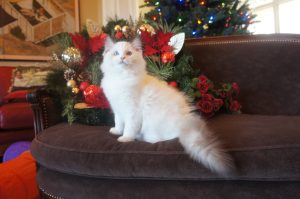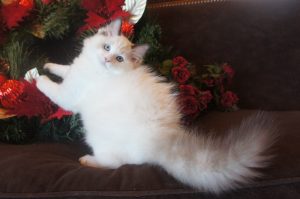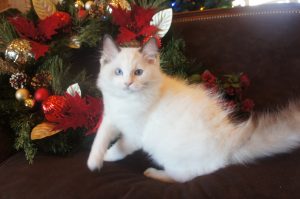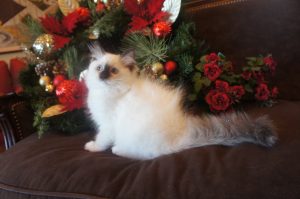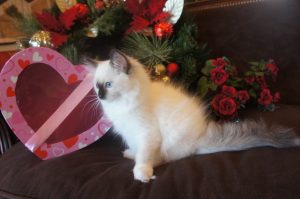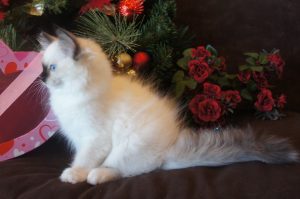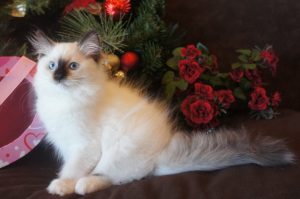 Seal Mitt baby girl playing with her RW Supreme Grand Champion mother Riterags Insatiable Sadie. last years Best Ragdoll in the South East Region 10th Best Cat!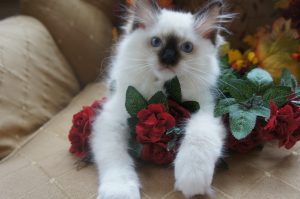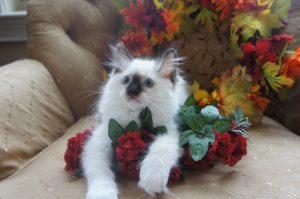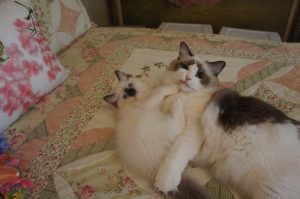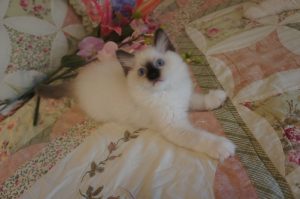 Now available for adoption  Call us if you are interested at 828-508-1767!
Hello Dolly the sweetest She is ready to a great home! She is one that will sleep with you every night in your bed! Follow you everywhere
kitty under the sun,  three year old Champion is spayed and ready for her new home!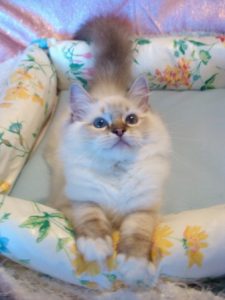 picture to the right is  is Dolly kitten
This is Hello Dolly Riterags Champion and Three years old! She is a seal lynx mitt and she is very beautiful and sweet. Kate is holding her here with happy smile!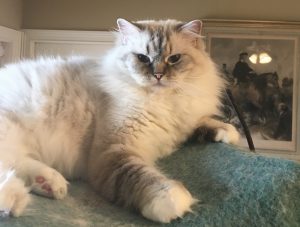 this is Dolly today! She is a gorgeous seal lynx mitt with her fathers beautiful head type, OS RW Supreme Grand Champion Victory and her mother's beauty too, Riterags RW Supreme Grand Champion Christina Estrella.
Save