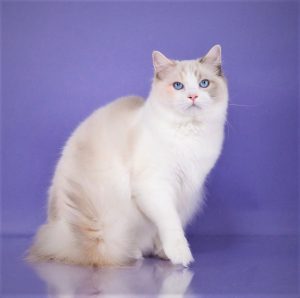 Best, Blue Tortie Bicolor Ragdoll In the World (2018), Supreme Grand Champion (2017-18) Retired!
A gorgeous blue tortie bi-color her color pattern is the nicest I have ever seen on a tortie and her size is amazingly large! She has a lovely soft easy care coat!
Her dad is Riterags RW Supreme Grand Rolling on Through and her mother is Riterags American Liberty! She is now available for adoption to a great home!